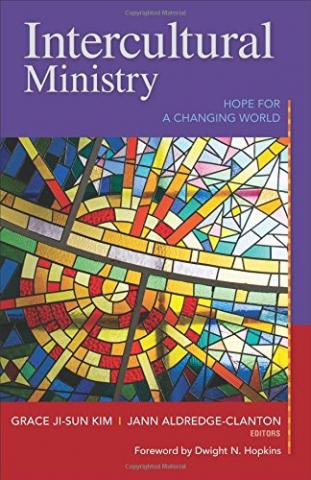 Please read this new book review of my coedited book, Intercultural Ministry (with Dr. Jann Aldredge-Clanton). It is reviewed by Courtney Hall Lee for Sojourner's Magazine (November Issue).
Check out Sojourner's Magazine for other interesting articles. 
Diversity with Justice
Edited by Grace Ji-Sun Kim and Jann Aldredge-Clanton. Judson Press.
MARTIN LUTHER KING JR. once famously said: "It is appalling that the most segregated hour of Christian America is 11 o'clock on Sunday morning." And while Christian people of all varieties have repeated this quote over the years, King's sentiment is still applicable to the U.S. church of 2017.
LifeWay Research, a firm with Southern Baptist roots, performed a study on the problem of segregated worship. According to LifeWay, two-thirds of Americans have never regularly attended a place of worship where they are an ethnic minority. And the secular Pew Research Center states that eight out of 10 U.S. churchgoers worship where a single racial or ethnic group makes up at least 80 percent of the congregation.
For those who desire to change this reality, Intercultural Ministry: Hope for a Changing World serves as an encouraging anthology. Editors Grace Ji-Sun Kim and Jann Aldredge-Clanton have assembled 15 diverse voices in ministry to give their contributions to the conversation on increasing diversity and intercultural worship in the American church.
This book of essays is divided into three parts. Part 1, "Building Theological Foundations for Intercultural Churches and Ministries," provides five sharp and insightful essays centering around the book's thesis: the need for the church to champion diversity while dismantling the segregation the church was built on during the United States' precarious racial past.
Part 2, "Strategies for Building Intercultural Churches and Ministries," provides the building blocks for the intercultural church by providing five different takes on enhancing intercultural church practices …..
(**for the rest of the review please read Sojourner's November 2017 Issue of the Magazine.)