I was so happy to organize this Feminist Studies in Religion (FSR) panel with Dr. Tracy Tiemeier for the American Academy of Religion (AAR). Dr. Tiemeier and I both serve on the FSR board and we felt in light of the pandemic and the rise of AAPI hate crimes, it was crucial to hold a panel to discuss these issues at the AAR.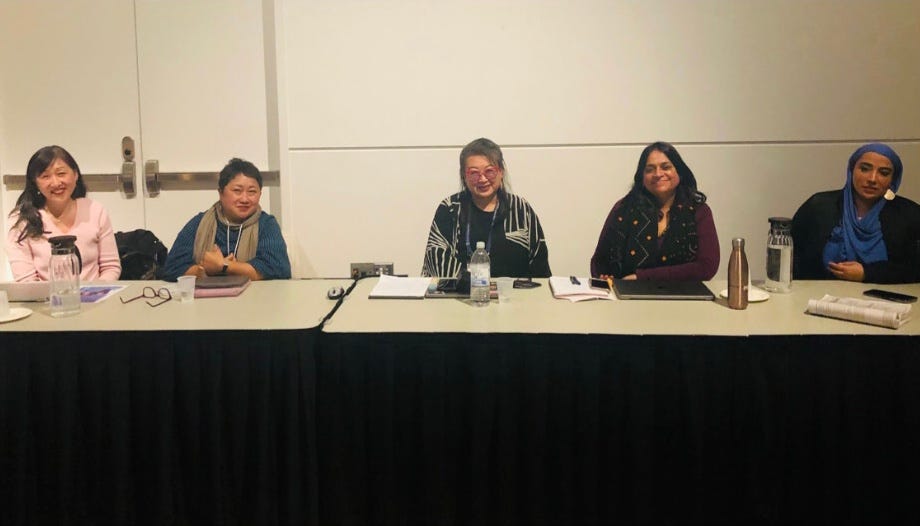 Below is a repost from my Substack: Loving Life.
Please subscribe to my Substack and win a chance to win 1-5 copies of "A Just Passion". If you subscribe now till Dec 25th.
Invisibility and Anti-Asian Racism
Continue reading