I am honored to be a speaker at MISSIOLOGY LECTURES 2022 at Fuller Seminary.
MISSIOLOGY LECTURES 2022
The 2022 Missiology Lectures––a completely virtual event––will facilitate a global conversation between scholars, practitioners, and scholar-practitioners from a variety of social and cultural locations to explore the topic "Power, Agency, and Women in the Mission of God."
The role, status, and experience of women in the church and in the world represent a fundamental missiological issue of our day. These lectures center the conversation on naming the resources women bring to addressing personal, organizational, and social structure, as well as spiritual powers. The conference theme will be explored by scholars and practitioners from a variety of disciplines including missiology, theology, psychology, marriage and family therapy, sociology, history, and biblical studies.
Through lectures, panel discussions, and breakout groups, conference participants will have the opportunity to reflect on the ways women may dismantle barriers and enact their personal and collective agency to engage social, cultural, organizational, and spiritual power for the sake of the outworking of God's shalom in their communities and contexts. These virtual lectures, with a node in Ghana, will equip the church to faithfully respond to God's invitation to women to participate in God's work in the world.

Speakers: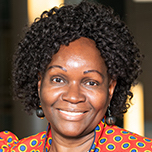 Musa W. Dube is a biblical scholar based at the Candler School of Theology, Emory University where she holds the title of William Ragsdale Cannon Distinguished Professor of New Testament. Prior to joining Emory's faculty she served as professor of New Testament at the University of Botswana. She earned her PhD at Vanderbilt University and holds master's degrees from Vanderbilt and from the University of Durham. She has held positions at the World Council Churches, Scripps College, Union Theological Seminary, University of Stellenbosch, University of Bamberg, and University of South Africa. Her research interests include religion, gender, postcolonial, translation, HIV and AIDS, Botho/Ubuntu and Earth studies. Dr. Dube is the current continental coordinator of The Circle of Concerned African Women Theologians, vice president of the Society of Biblical Literature (2022–2023), and a member of The United Methodist Church.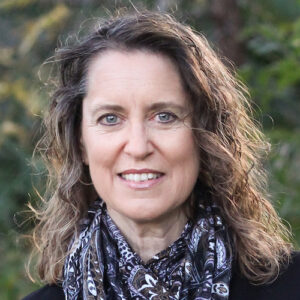 M. Elizabeth Lewis Hall is professor of psychology at the Rosemead School of Psychology, Biola University. She earned her PhD, master's, and bachelor's degrees at Biola. She is a fellow of the American Psychological Association, associate editor of Psychology of Religion and Spirituality, and past president of Division 36, Society for the Psychological Study of Religion and Spirituality of the American Psychological Association. She has published on a variety of topics at the intersection of psychology and faith, including gender issues and missions and mental health.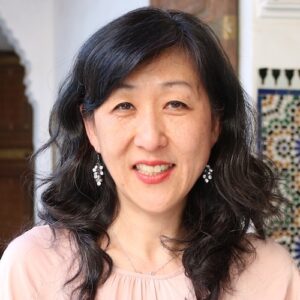 Grace Ji-Sun Kim received her PhD from the University of Toronto and is professor of theology at Earlham School of Religion. She is the author or editor of 20 books, most recently, Invisible, Hope in Disarray; Keeping Hope Alive; and Intersectional Theology. Dr. Kim is a series editor for the Palgrave Macmillan Series "Asian Christianity in the Diaspora" and has served on the American Academy of Religion's Board of Directors. She writes for Baptist News Global, Sojourners, Faith and Leadership, and the Wabash Center, and has published in TIME, The Huffington Post, Christian Century, US Catholic Magazine and The Nation. She is the host of Madang, a Christian Century podcast, and is an ordained minister in the Presbyterian Church (USA).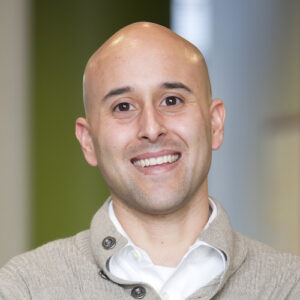 Patrick B. Reyes is the author of the bestselling book The Purpose Gap: Empowering Communities of Color to Find Meaning and Thrive, and the award-winning book Nobody Cries When We Die: God, Community, and Surviving to Adulthood. He is the host of the Sound of the Genuine podcast. A Chicano educator, administrator, and institutional strategist, he is the senior director of learning design at the Forum for Theological Exploration. He is president-elect of the Religious Education Association and serves on several boards in education and the nonprofit sector, supporting the next generation of BIPOC leaders and educators. Dr. Reyes holds a PhD from the Claremont School of Theology, a Master of Divinity from Boston University School of Theology, and is proud to be a graduate of the California State education system, California State University at Sacramento (Sac State).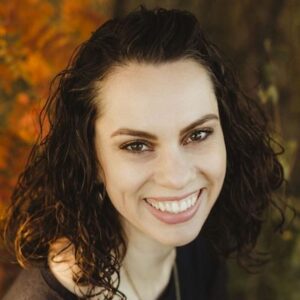 Gina A. Zurlo is the co-director of the Center for the Study of Global Christianity at Gordon-Conwell Theological Seminary. She holds a PhD from Boston University School of Theology and is the co-author of the World Christian Encyclopedia, 3rd edition and co-editor of the World Christian Database. Dr. Zurlo's latest book is Global Christianity: A Guide to the World's Largest Religion from Afghanistan to Zimbabwe and a new book on women in World Christianity is forthcoming from Wiley-Blackwell in 2023.
CHAPEL SPEAKER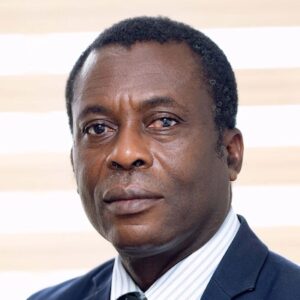 Emmanuel Anim
Pro-Vice Chancellor, Pentecost University, Ghana
CONFERENCE ORGANIZERS:
Susan L. Maros, Affiliate Assistant Professor of Christian Leadership, School of Mission and Theology
Vince Bantu, Assistant Professor of Church History and Black Church Studies, School of Mission and Theology
Kirsteen Kim, Paul E. Pierson Professor in World Christianity and Associate Dean for the Center for Missiological Research, School of Mission and Theology
FULLER studio is pleased to offer a selection of the recordings to be released in the months following the event. To stay updated on this content, sign up for the FULLER studio semimonthly email.
SCHEDULE
Please note, all times are listed in Pacific Time. All main sessions and panel discussions will be translated into Spanish and Korean.
Wednesday, October 26
Chair: Susan L. Maros, Affiliate Assistant Professor of Christian Leadership
10:00–11:00 am Chapel
Speaker: Emmanuel Anim, Pro-Vice Chancellor, Pentecost University, Ghana
11:15 am–1:00 pm Welcome and Lecture 1: Women and Men in Sociological Perspective
Lecturer: Gina Zurlo, Co-Director of the Center for the Study of Global Christianity, Gordon-Conwell Theological Seminary
Respondent: Wilmer Villacorta, Associate Professor of Intercultural Studies, Fuller Seminary
4:00–5:15 pm Panel 1: Confronting Gender and Power Asymmetries in Organizational Leadership
Panelists:
Leanne Dzubinski, Associate Professor of Intercultural Education and Studies, Biola University
Young Lee Hertig, Co-founder/Executive Director, ISAAC: Innovative Space for Asian American Christianity
Peter Rios, Founder, Peter Rios Consulting and Associate Professor of Organizational Leadership and Intercultural Studies, Pacific School of Religion
5:30–7:00 pm Lecture 2: Women Rise Up: Power, Agency, and Christianity
Lecturer: Grace Ji-Sun Kim, Professor of Theology, Earlham School of Religion
Respondent: Alexia Salvatierra, Academic Dean of Centro Latino and Associate Professor of Mission and Global Transformation, Fuller Seminary
Thursday, October 27
Chair: Vince Bantu, Assistant Professor of Church History and Black Church Studies
9:00–10:30 am Lecture 3: Post-Colonial Women's Scholarship: Mission, Power, and the Circle of Concerned African Women Theologians
Lecturer: Musa W. Dube, William Ragsdale Cannon Distinguished Professor of New Testament, Emory University
Respondent: Janette Ok, Associate Professor of New Testament, Fuller Seminary
10:45 am–12:00 pm Panel 2: Developing Women's Scholarship: Power and Academia
Panelists:
Joyce del Rosario, Assistant Professor in the Practice of Ministry, Pacific School of Religion
Evelyn Hibbert, Research Supervisor, Angelina Noble Centre
Shari Russell, Associate Director, NAIITS: An Indigenous Learning Community
12:15–1:30 pm Breakout Groups Discussion
4:00–5:30 pm Lecture 4: Challenging Sexism for God's Sake: A Psychological Perspective
Lecturer: Elizabeth (Liz) Lewis Hall, Professor of Psychology, Biola University
Respondent: Jenny H. Pak, Associate Professor of Psychology, Clinical Psychology Department, Fuller Seminary
5:45–7:00 pm Panel 3: Women's Power and Agency in Biblical Narratives
Panelists:
Quonekuia A. Day, Instructor of Old Testament and Biblical Hebrew, Gordon-Conwell Theological Seminary
Jacqueline Grey, Dean of Theology and Professor of Biblical Studies, Alphacrucis College
Nijay K. Gupta, Professor of New Testament, Northern Seminary
Friday, October 28
Chair: Kirsteen Kim, Paul E. Pierson Professor in World Christianity and Associate Dean for the Center for Missiological Research
9:00–10:30 am Lecture 5: Seeking Shalom: Feminist Ancestral Leadership and What to do with Fragile Male Egos
Lecturer: Patrick Reyes, Senior Director for Learning Design, Forum for Theological Exploration
Respondent: Dwight A. Radcliff Jr., Academic Dean for the William E. Pannell Center for Black Church Studies and Assistant Professor of Mission, Theology, and Culture, Fuller Seminary
10:45 am–12:00 pm Panel 4: Reimagining Missional Engagement after #MeToo, #ChurchToo
Panelists:
Dara Delgado, Assistant Professor of Religious Studies and Black Studies, Allegheny College
Cathy Hine, International Director of the Association for Cooperation and Transformation (ACT)
Rajkumar Boaz Johnson, Professor of Hebrew, Bible, and Theological Studies, North Park University
12:15–1:30 pm Breakout Groups Discussion
4:00–5:30 pm Panel 5: Women and Men in Ministry Partnership
Panelists:
Rob Dixon, Associate Regional Director, InterVarsity Christian Fellowship/USA and Senior Fellow, InterVarsity Institute
Mimi Haddad, President and CEO, CBE International
Joanne Kretzer Chun, Director of Program Quality, World Relief
5:45–7:00 pm Concluding Session