Tags
church, Covid-19, Dan Oetting, Earlham College, Earlham School of Religion, Earlhamite, faith, hope, Hope in Disarray, interview, lament, love, magazine, new book, Pilgrim Press, Spirit God
ESR Professor Grace Ji-Sun Kim reflects on her most recent book and its theme of hope.
Grace Ji-Sun Kim, a professor of theology at Earlham School of Religion, is the author or editor of 19 books. Kim has also written articles for Time, The Nation, Christian Century, and Sojourners among many others. Her most recent book, Hope in Disarray, was published in December 2020. 
When did you know that you needed to write this book and whom did you write it for?
This is my 19th book, and I think the more I write, the more I want to write for a general audience. It's a different way of writing, and I've been enjoying it. And in this day and age, there are so many terrible things happening in the world, so I wanted to write a book on hope. I know people sometimes think hope is just being optimistic, but it's not so much that, especially in the spiritual realm. It's connected to God. The understanding for Quakers is that you find God in everyone. I'm Presbyterian and also have the understanding that we can feel God's presence in all places and all things. I began the book to offer some sense of hope and understand those spiritual connections.
Your book covers a lot of territory, everything from sexual assault and climate change to family relationships and Taylor Swift.
My books cover a wide range of subjects, but there is some sanity to all this. Topics like sexual assault, climate change, racism and gender issues are devastating issues for our world. When I deal with these topics, I try to find hope. Because even there, God is present. We can still find hope in those places of despair and hopelessness, because we can experience God's presence there, and that presence pushes us towards action. That's where the hope is. Hope is more than optimism, because hope drives us to work for change.
You write about "living through skins," meaning identities of race, gender, family role, job title and so on. And you contrast that with living in hope. Why is it important to make that shift toward hope?
Those identities can limit me or empower me. They can corner me and make me a victim or they can be made useful. So, for example, when I was growing up, I experienced racism being Asian. I grew up in a small little town in London, Ontario, in Canada. It was in the '70s. They never heard of Koreans, and I was made fun of and felt out of place and unwanted. It is by living in hope that I can overcome this. And I know I'm not the only one experiencing racial injustice, so how can I help those who are feeling hurt. How can I work so that the system can be less broken? So, that is what I mean by living in hope and not letting my identities limit who I am. For a long time, I always was so embarrassed about my Korean heritage. Because I've been able to overcome the shame of being Asian American, for example, I can even share what is good about it. There is so much richness and wealth in the Asian culture and Korean culture. And now those subjects are part of my books, and I'm hoping that others can learn from the richness of my heritage.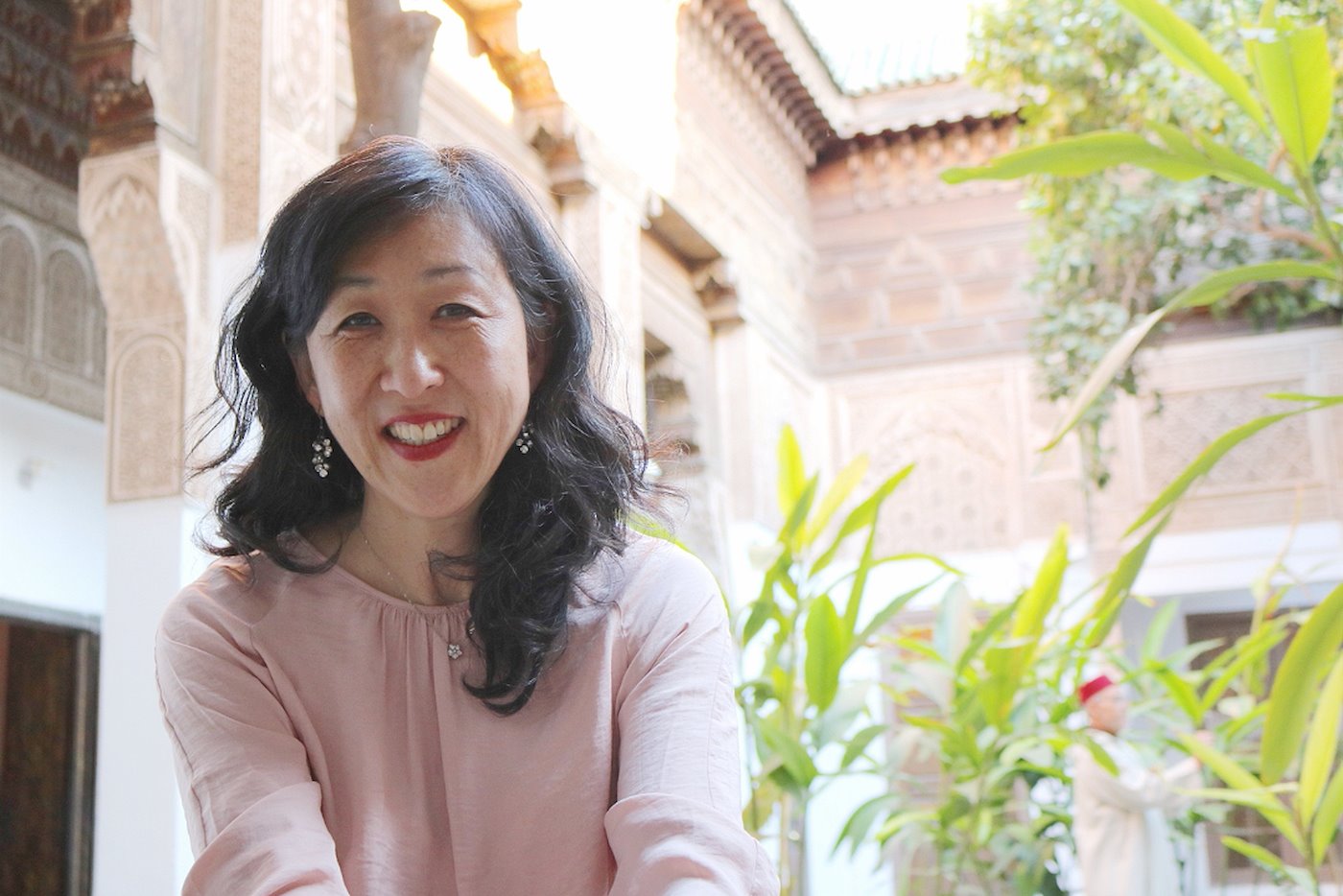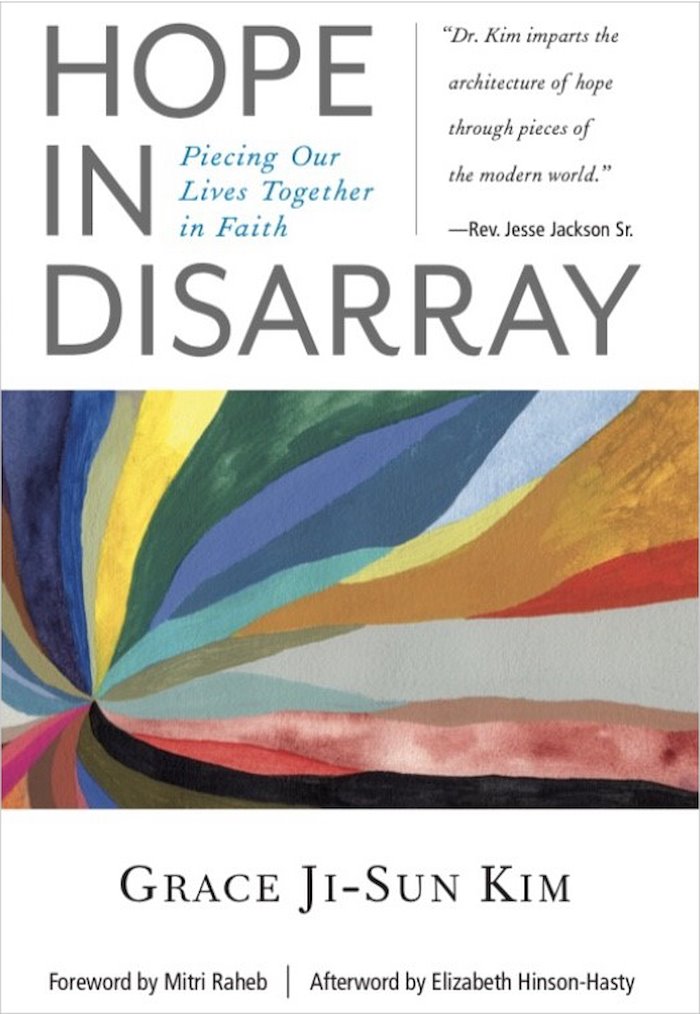 The year 2020 has brought some incredible moments of despair, like the killing of George Floyd. What place does hope have at such a time as this?
Horrible times teach us to reflect and act. We can't allow such evil to continue to have power. We need to do something about it. But that takes hope, not despair. Action. We've got to change the police, how they train and how they behave. We need to change the justice system as well. You could see that people around the world were outraged. There were protests everywhere. That's a good first step. We don't just sit back and tell ourselves we can't do anything about it. We can. We can learn and grow and be empowered by the changes that people are trying to make.
What do you do when, in personal moments, you don't feel hopeful? How do you regain your bearings, so to speak?
Lament. Lamenting is crying out to God. Once we cry out to God in sadness, it becomes easier to pray further and to ask God to help us and to give us hope. That's my personal practice and what I encourage for others.
You write about your family and raising your children. What lessons do children teach us regarding hope?
Let's start with how often they fall when learning to walk. They fall constantly. But they get up. They pull themselves up on the coffee table, or we hold them by their hand, and they keep trying their best to walk—and then they walk without us. What I see in children is that they live in hope. As we grow up, sometimes we lose the mindset of hope, sometimes tragically. But it's there for us to find again. I think children teach us to live in hope.
How can we help others be hopeful?
Reach out. Encourage one another. There is a great need for this. What comes to mind is a statistic I just read about the suicide rate in Japan being so high in October that more people died by their own hand that month than had died of COVID all year in Japan. Hopelessness is deadly. Reach out to each other. That in itself offers hope, and hope saves lives. It can save the world.
Grace Ji-Sun Kim's book, Hope in Disarray, is available on Amazon.Interview by Dan Oetting
© 2021 EarlhamiteNEXTPREVIOUS ENJOY