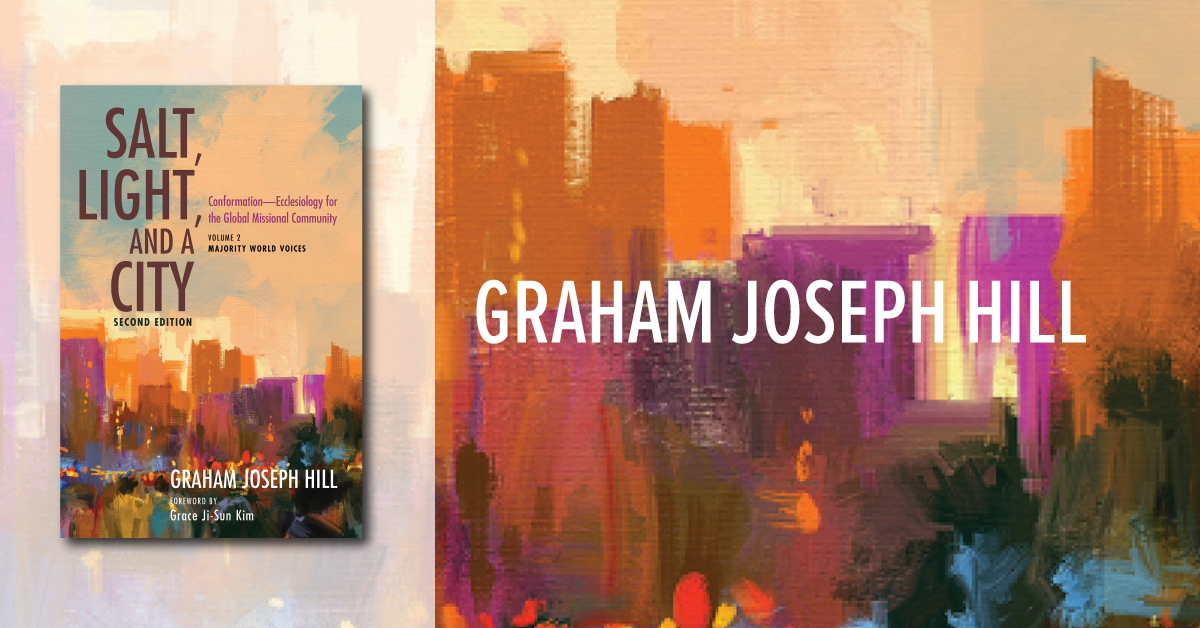 I am so excited to join Graham Joseph Hill and other guest presenters for the book launch of his new book, Salt, Light, and a City. It is a great book, so please join us and order the book too.
Presenters
Lisa Rodriguez Watson, Ruth Padilla DeBorst, Grace Ji-Sun Kim and Brooke Prentis.
Hosted by Sarah Bacaller.
"Graham Joseph Hill is for me one of the leading voices of global Christianity and his approach is to bring diverse voices to the table for a conversation. Many talk diversity but their diversity becomes colonializing of the diverse voices into a single noise, but Hill has a capacity to bring these alternative voices to the table and let them speak their theology in their language. Having listened and listened, Hill then offers salient insights into the kind of
unity and 'conformity' that God is accomplishing in our world."
—Scot McKnight, Professor of New Testament, Northern Seminary
Time/Date
6pm CDT on Wednesday October 7 (Please note that this is 10am in Sydney/Melbourne on Thursday October 8)
Register
Purchase the book:

Stirling Theological College is committed to ongoing theological reflection and the formation of each member of our learning community. Stirling is committed to being Christ centred in heart, thought, word and deed. We form people towards Christ centred lives, mission and ministry. Stirling is committed to giving students the best possible skills to read the Bible in its original context and to then reflect on what that means for today and how to apply it in their lives, not just for their own benefit but to benefit the Body of Christ in its diverse and varied expressions.stirling.edu.au/+ GOOGLE CALENDAR+ ICAL EXPORT
Details
Date:Thursday, 8 OctoberTime:10:00 am–11:30 am AEDTEvent Category:Book launchEvent Tags:book launch, Graham Hill