I am so excited that "Journey to Freedom: Embracing God's Cultural Mosaic of People" designed by Rev. Jia Starr Brown will hold a book discussion on Intersectional Theology co-written with Susan Shaw.
Please join this journey by registering. 
I will be joining this on Wednesday August 19, 6-730 p.m.  Please join me.

JULY 18-AUGUST 26, 2020
Join First Covenant Church Minneapolis and a collaboration of churches and organizations for the learning series, "Journey to Freedom: Embracing God's Cultural Mosaic of People."
Designed by Rev. Jia Starr Brown, this annual six-week series is comprised of sermons, discussion, art, and study. This year's theme is "Intersectionality." Listen each week as one of six guest preachers preaches from John 4:4-26 through their own cultural lens. Experience the beauty of original art, music, and poetry created by six local artists throughout the Journey Series. Join in additional learning experiences through online Bible and book studies, trainings and workshops. Continuing Education credit is available for this series through United Theological Seminary of the Twin Cities. We invite you to join us for any and all of the events that work for you. Register using the button below.
Throughout the Journey series, sermons will be featured as part of the First Covenant Minneapolis Sunday morning worship at 9:30 a.m. live streaming on the First Covenant YouTube channel, Facebook page, and website. All other events will be held through private Zoom rooms. Links and passwords will be provided to registrants by email on July 18th.
This event is free to attend, but please consider making a donation if you are able. Your support allows the Journey series to continue on an annual basis. You can choose to make a donation when you register. Please note there will be additional invitations to donate specifically to participating local artists throughout the series.
If you sign up for an event and are unable to attend, we will be creating a digital resource that will be sent to you after the series concludes.
SERMONS AND TOWN HALLS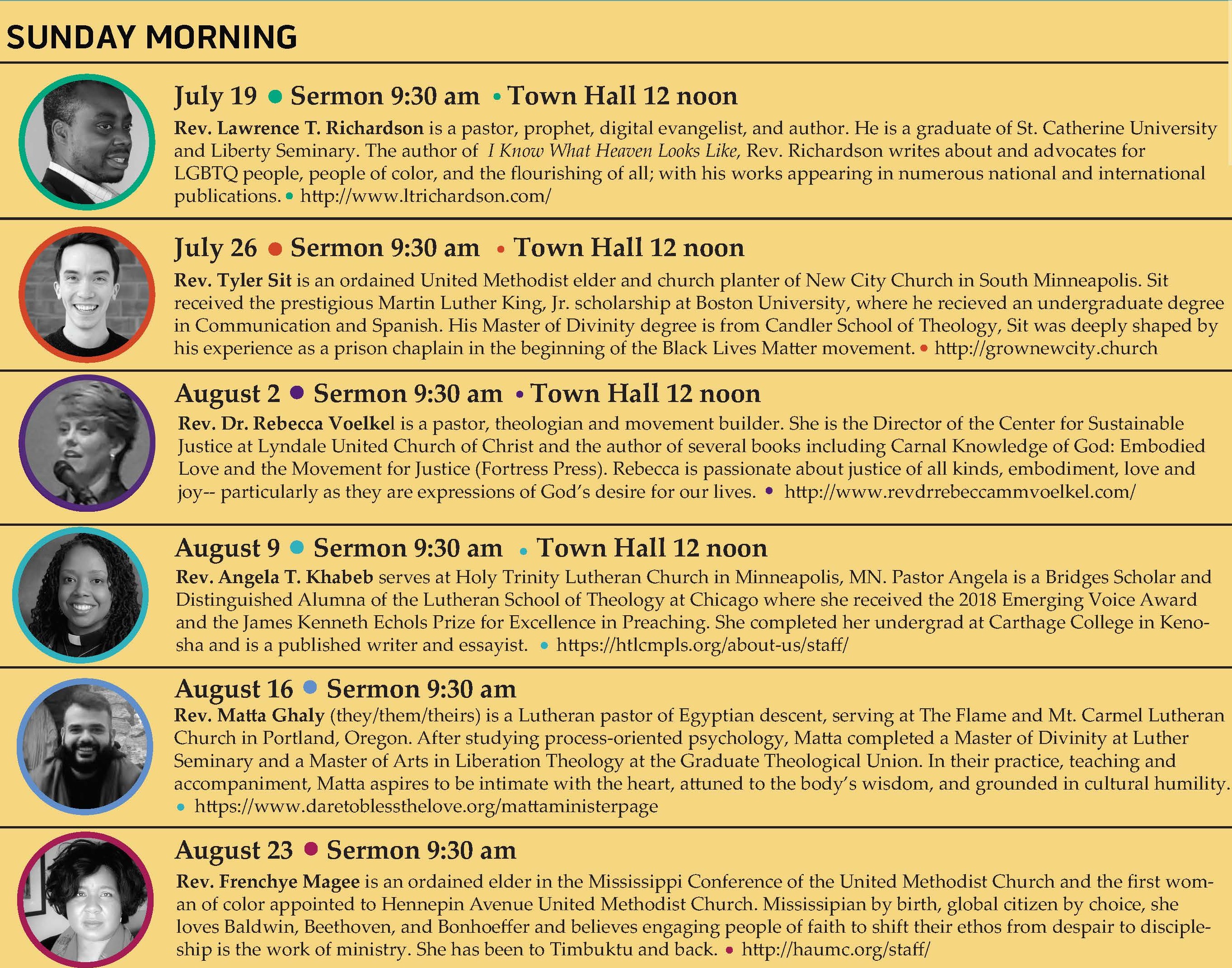 BOOK GROUPS AND BIBLE STUDIES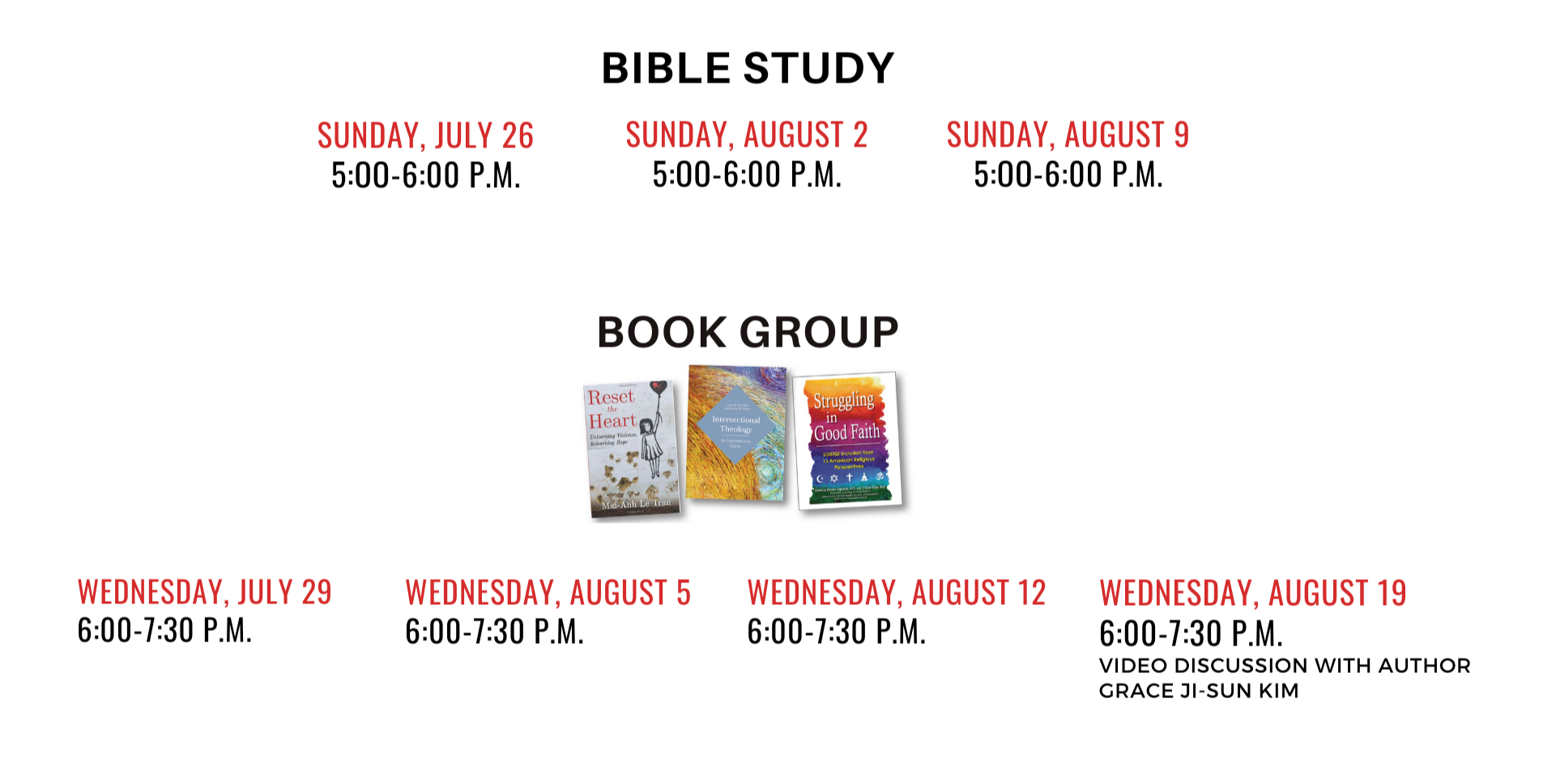 TRAININGS AND WORKSHOPS