Many theologians including Dr. Peter Heltzel and myself contributed to this Sojourner's post, "Christian Theologians Give Sen. Jeff Sessions Their Own Confirmation 'Hearing'". Please read and also sign the petition.
Below is a short segment of the article.
Christian Theologians Give Sen. Jeff Sessions Their Own Confirmation 'Hearing'
Editor's Note: Alabama Republican Sen. Jeff Sessions' Senate confirmation hearing for attorney general begins this week. On Monday, Jan. 9, faith leaders marched to the Capitol to pray and protest his confirmation in light of the senator's stances on the Voting Rights Act, immigration, and other issues.
Faith leaders delivered a petition written by Christian theologians opposing Sessions' nomination, which had received more than 4,000 signatures by the afternoon of Jan. 9. Here, some of those theologians offer alternate testimony for consideration by the Senate Judiciary Committee as they interrogate Sessions' record.
We are proud to join Christian theologians across the country who are united in our opposition to the nomination of Sen. Jeff Sessions as the new attorney general. Justice is central to the role of attorney general, a value that cannot be left in the hands of a man once rejected as a federal judge over allegations he called a black attorney "boy," suggested a white lawyer working for black clients was a race traitor, joked that the only issue he had with the Ku Klux Klan was their drug use. Sen. Sessions' racist track record and failure to uphold the Voting Rights Act erodes the trust of many of the members of our faith communities and is inconsistent with Jesus Christ's vision and values.
As made clear in Jesus' Sermon on the Mount (Matthew 5-7), we are called to "seek first the Kingdom" as the righteous reign of God "on earth, as it is in heaven." In his teachings, Jesus calls us to love our enemies and work for restorative justice. The Sermon on the Mount directs our care to the flourishing of all people, and is consistent with the values of justice and human flourishing that are central to our American democracy.
While Jesus stood in embodied solidarity with the vulnerable, it is through the law that our country offers protections for its most vulnerable members. Sen. Sessions' racist remarks and unjust policies make it morally unacceptable for him to be America's top law-enforcement officer.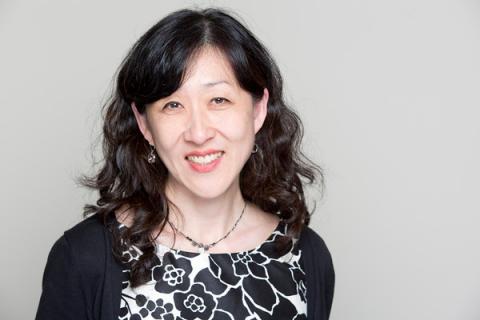 Our country is a land of immigrants. Through the genocide of Native Americans, America became a land of immigrants who came from different parts of the world. As America continues to welcome immigrants and refugees, we need an attorney general who will side with those who have been marginalized, racialized, and oppressed. As we reflect on the message of Jesus, we see that he welcomed the poor, clothed the naked, and sided with women and foreigners. We, too, need to follow Jesus and need to engage in embracing the other if we are to be able to work towards building peace, love and justice.
Rev. Peter Goodwin Heltzel, PhD
Associate Professor of Theology and Director of the Micah Institute
New York Theological Seminary
Rev. Grace Ji-Sun Kim, PhD
Associate Professor of Theology
Earlham School of Religion
*for the full post, please go to Sojourners.